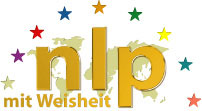 NLP & Coaching Institut Berlin

Entitled to seal

Experienced Institute

0049 (0)30 214 78 174

Germany

Trainings as well in other countries: Brazil, Croatia, Nicaragua
Nandana Nielsen
Head of NLP & Coaching Institut Berlin
Show Profile
Karl Nielsen
Head of NLP & Coaching Institut Berlin
Show Profile
---
I present at the next World Congress in Sao Paulo
It is about NLP (IN), Coaching (ICI), Hypnosis (WHO), Constellation (WSCO) and Mindfulness (In-Me).

My Presenation at the World Congress
NLP and Coaching based intensive Mindfulness
Start your Happiness & Success from inside you
Mindfulness is on an easy level using awareness, breathing, yoga and meditation for your health, happiness and success.
On a deeper level Mindfulness is about being connected with the love, joy, freedom and power that you find deep inside you.
Based on the principles and techniques of NLP and Coaching, Mindfulness becomes a very powerful intensive approach.
Our new Mindfulness association: "Institutes for Mindfulness Evolving (In-Me)" is the newest of our 5 associations. We started with NLP (IN) and Coaching (ICI) in 2001, then Hypnosis (WHO) in 2016, Constellation (WSCO) in March 2018 and now Mindfulness (In-Me) in December 2018.
My presentation invites you to experience parts of this new NLP & Coaching based intensive Mindfulness approach. We will enjoy the magic loving emotional intelligence from your heart, connect to the earth and the Universe, and open the doors to the rich wisdom inside you.
1 2 3 4 – Mindfulness loves you sooooo-much!
Here my invitation video for the World Congress
For the content of the profile is only the person responsible who created and updates the profile. All details are without guarantee.