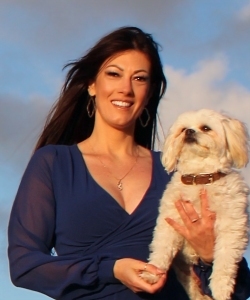 "Mindfulness Master Trainer, In-Me"

Entitled to seal
ildiko meixner
This member is authorized to certify:
"Mindfulness Intensive, In-Me"
Specialization
NLP
Life
Health
Sports
Executive
Burnout
Stress
Mental
About
Manage Your Energy! Not Your Time.
Founder of IM Mindfulness
Resilience & Mindfulness Speaker; including NIRSA (Annual Conference and Campus Rec & Wellness Expo in Pittsburg, USA), Princeton University (USA), The Northern Club- an exclusive hideaway for professionals (New Zealand), Fitness Business Association (Australia)
Resilience & Mindfulness Educator at Princeton University (USA)
15+ Years of Professional Well-being Experience
Specialized in helping people to lose the 'Real Weight'-Anxiety, Stress, and Sleep Issues.
My Newest Pawesome 6 Weeks Integrated Mindfulness Program:
Sunny's Mindful Adventure Around The World, that's perfect for the whole family.
An adorable innovative program where you can join Sunny to discover different cultures, and ways of living while learning valuable lessons about mindfulness, resilience, and gratitude.
https://immindfulness.com/sunny
https://im-mindfulness.passion.io/
My experience about "Mindfulness Trainer, In-Me"
"Mindfulness Trainer, In-Me" has given me an incredible opportunity to regularly interact with other like-minded professionals and learn from each other and motivate each other. Also a wonderful resource for the latest research, and articles in the field of Mindfulness. Truly a unique opportunity where I feel supported.
Current Training Offers
| Date | Country | Training | Institute | |
| --- | --- | --- | --- | --- |
| 2023/08/02 | New Zealand | "Mindfulness Intensive, In-Me" | IM Mindfulness | More.. |
Institute Addresses
0622 Auckland,
New Zealand
For the content of the profile is only the person responsible who created and updates the profile. All details are without guarantee.