Available trainings:
Date
Address
Country
Trainer
Training
Focus
Website
Price
Institute
Description
2019/10/28
Rod. Dom Pedro I, km 55, 12960-000 Estancia Atibainha, Nazaré Paulista, near Sao Paulo, Brazil
Brazil
Karl Nielsen
"Mindfulness Trainer, In-Me"
https://www.coaching-institutes.net/sources/commissions/in-me-curricula
850 Euros
NLP & Coaching Institut Berlin

4 days Mindfulness Trainer Training in Brazil
to become a seal entitled
"Mindfulness Master Trainer, In-Me"

Minimum entrance qualification: "NLP Trainer, IN" or comparable. Before the appointment as "Mindfulness Master Trainer, In-Me" basic competencies in breathing, yoga, meditation, coaching, and knowing basics about the MBSR-program is required. Parts of these competencies can be learned during and after the 4 days.

In the 4 days we work step by step through the In-Me qualification: "Mindfulness Intensive, In-Me". This qualification is inspired by breathing, yoga and meditation from the MBSR-program and intensified by NLP and Coaching. The participants do the 4 days program and reflect the essential requirements for the conducting Master Trainer.

Please see for the basic content of the 4 days the Certification Guidelines at https://in-me.world/about/curricula To see the Trainer Notes for "Mindfulness Intensive, In-Me" you need to login at one of our 5 associations where you are a member and go to: "About Us / Ressorces / Commissions / In-Me Curricula". They are in the comments there.

Who & When 
Master Trainer: Karl Nielsen, Time 28th to 31th October 2019

Location
Estância Atibainha Hotel, near Sao Paulo in Brazil About 50 km from the international airport Guarulhos in Sao Paulo. Pictures: https://atibainha.com.br/galeria/

Language
English with Portuguese translation

Price
850 Euros for 4 days training, accommodation, breakfast, lunch, dinner and coffee break on 28th to 31st of October 2019

Contact
For questions about entrance qualification: Mindfulness@in-ici.net 
For registration Renata Del Vecchio: info@congressomundial.com

Other events before 
World Congress in Sao Paulo 17-19 October 2019: https://congressomundial.com/en 
Constellation Training with Rebecca Szeto on 21-22 October 2019 
Social Panorama with Lucas Derks 21-23 October 2019
More info: Renata Del Vecchio: info@congressomundial.com

 

More..
Institutes who offer (or offered) this qualification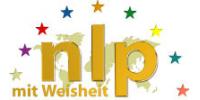 NLP & Coaching Institut Berlin