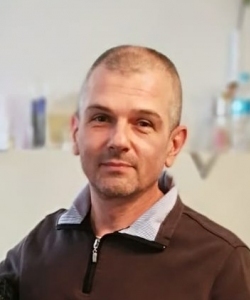 "Mindfulness Master Trainer, In-Me"

Entitled to seal
MSc. Dražen Crnjak
This member is authorized to certify:
"Mindfulness Intensive, In-Me"
MSc. Dražen Crnjak is head of the institute: SENSO.
MSc. Dražen Crnjak is in cooperation with the institute: NLP Akademija.
Specialization
NLP
Personal
Conflict
Educational
Business
Stress
About
Psychotherapist WCP ECP, NLP Master Trainer, Coach Master Trainer, In-Me Master Trainer, NLC Master Coach
For the content of the profile is only the person responsible who created and updates the profile. All details are without guarantee.